The Virgin Islands National Team--18th Cental America and Caribbean Cross-Country Championships...
Devonshire, Bermuda, W.I. November 17-18, 2001
Dress rehearsal for Sherma, Theresa and Ruth Ann showing off their V.I. National Cross-Country uniforms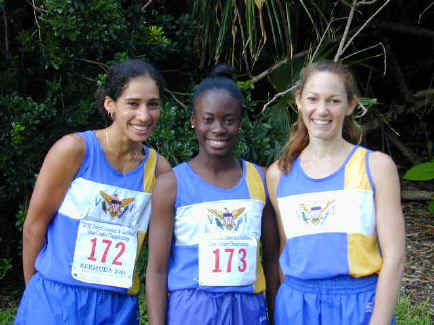 The parade of athletes to the start of the 18th Central America and Caribbean Cross-Country Championships, Bermuda November 17, 2001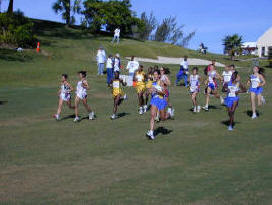 Ruth Ann, Sherma and Theresa take it out at the start...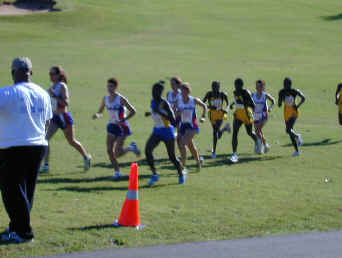 Sherma and Theresa (just out of photo) take it to Puerto Rico and Jamaica
Ruth Ann strong to the finish...
Celebrities...Yes! they are the first women's team to win a medal in CAC Cross-Country Champs...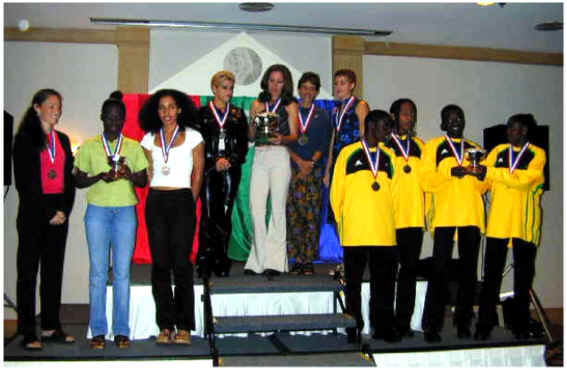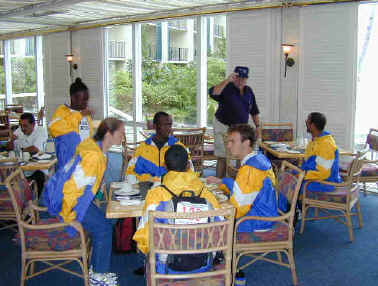 Next day...the men get their chance...breakfast with Bill Bohlke ever promoting his Bohlke International Airways...Thanks to Bill the V.I. was able to make the trip to Bermuda in full force.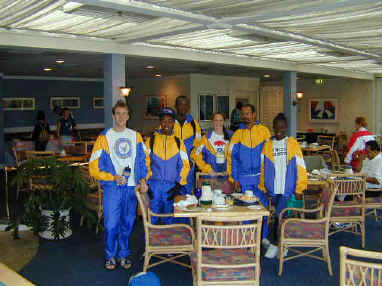 Just how cold can it get in Bermuda? It maybe 69 degrees here. Gloves? Hood? Not...
Billy, Lawrence, Leopold and Masoui take it out at the start...Port Royal Golf Course...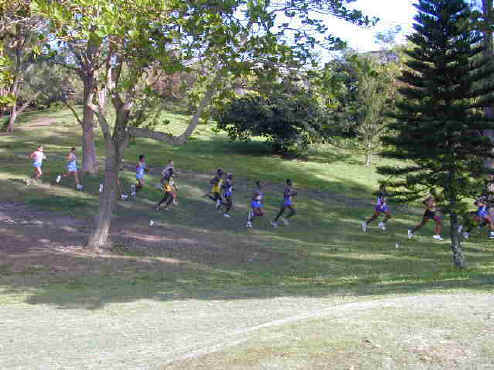 Billy leads the heavy hitting Mexicans and Puerto Ricans early in the race...Lawrence and Masoui hang...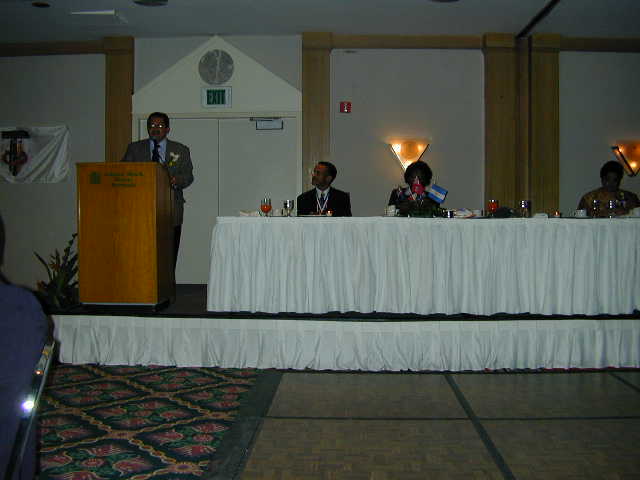 Victor Lopez, President of the Central America and Caribbean Athletic Confederation speaks at the awards ceremony Sunday evening at the Sonesta Beach Resort. Jerry Swan, Race Director, his wife and Judith Simmons, President of the Bermada Track and Field Association look on.
Read about it...Click Here